May 2023 | 529 words | 2-minute read
We get up close and personal with the uber skilled work force at the Tata Motors TCF-2 assembly line in Pune. Here's a look at the day-long interaction from November 2022 as it panned out, through photographs and snippets of conversations with the team on the shopfloor.
The Trim, Chassis and Final-2 (TCF-2) assembly line at the Tata Motors Pimpri-Chinchwad, Pune is a unique one. The reason for its distinction can be attributed to the 1700 odd employees working here An all-women's team, they run the show with efficiency, grit and close camaraderie.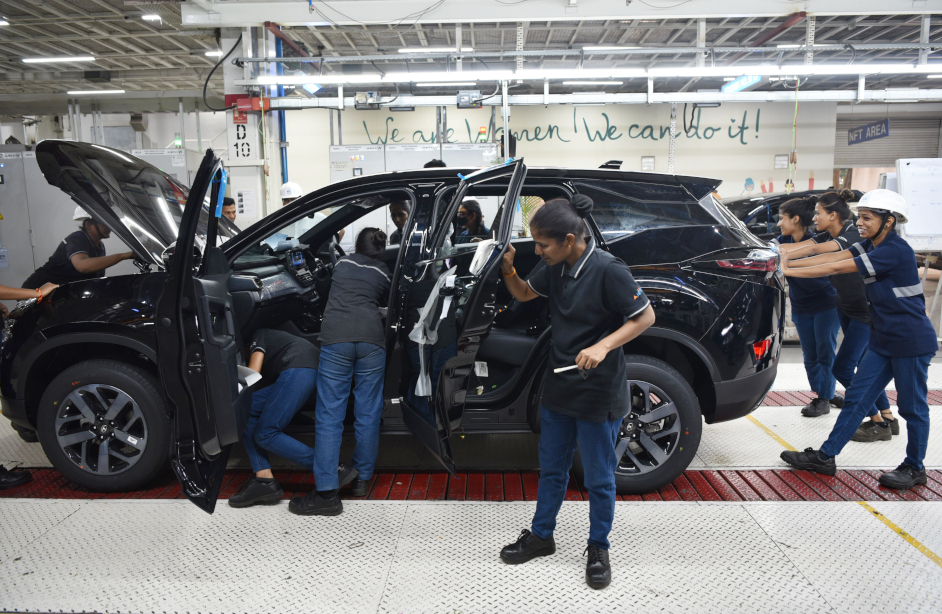 For the past three years, these women, recruited by Tata Motors from far-flung quarters in Maharashtra, have helped more than double the annual production numbers of the Tata Harrier and Tata Safari PV models from 1.5 lakh in 2020 to over 5 lakh in 2022.
Having cleared either their 12th grade or having completed a course from the government Industrial Training Institutes (ITIs), the recruits are trained further – both in terms of education and also on ground work-experience. Tata Motors ensures that each employee on the TCF-2 shopfloor is a part of the 'Earn and Learn' programme, run in partnership with the Nettur Technical Training Foundation, helping propagate self-reliance through personal growth and development coupled with financial sustenance.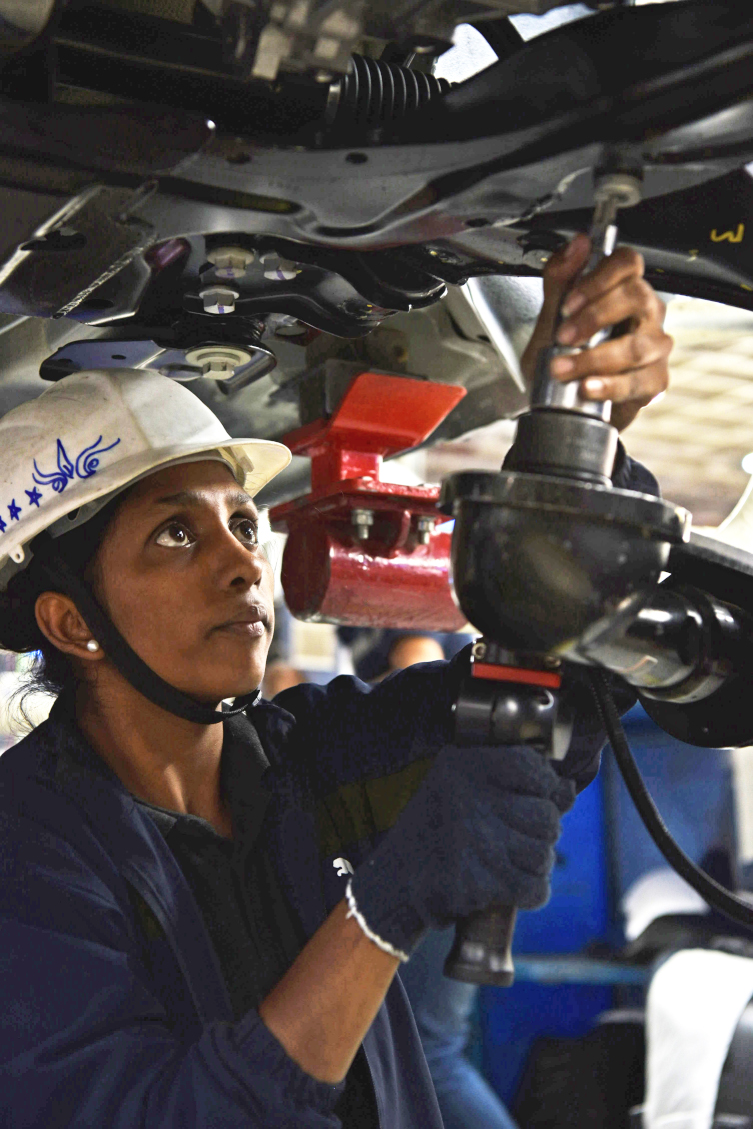 Assimilation of these skilled workers into the workforce not only changes the nature of the industry, bringing in gender parity and socio-cultural shifts, but also gives the women agency in their private lives. As breadwinners, they have now also become decision-makers within their families.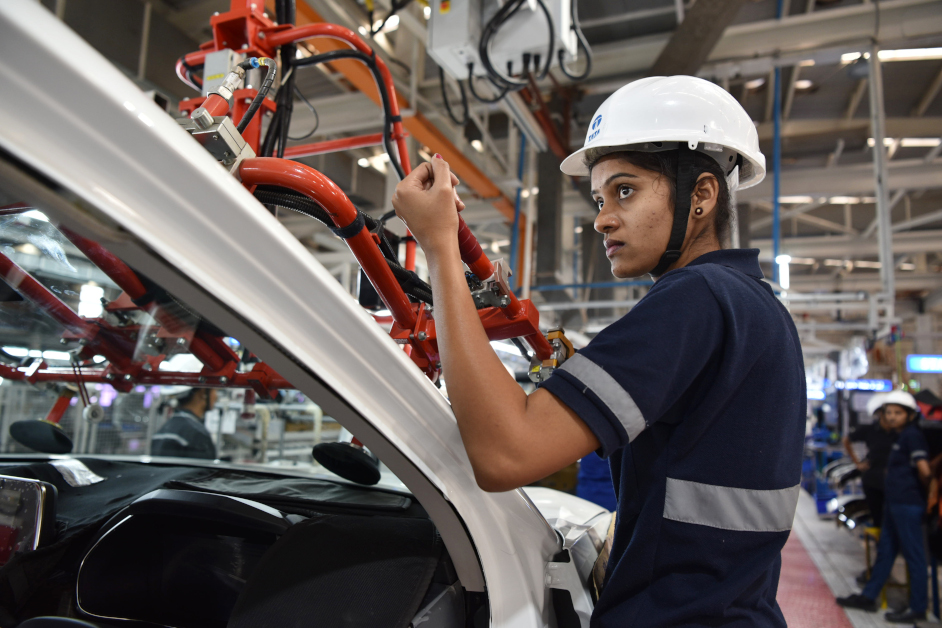 The move to an all-women's assembly line though commendable, was no mean feat for the company. Tata Motors consciously worked at realigning its systems to suit the needs and capabilities of their new batch of female employees. This included structural alterations to the original design, introducing manipulators, robotics, raised platforms at the work-stations and a redesign of lifts, tackles and torqueing tools, to aid in lifting and shifting heavy equipment and providing ease of access.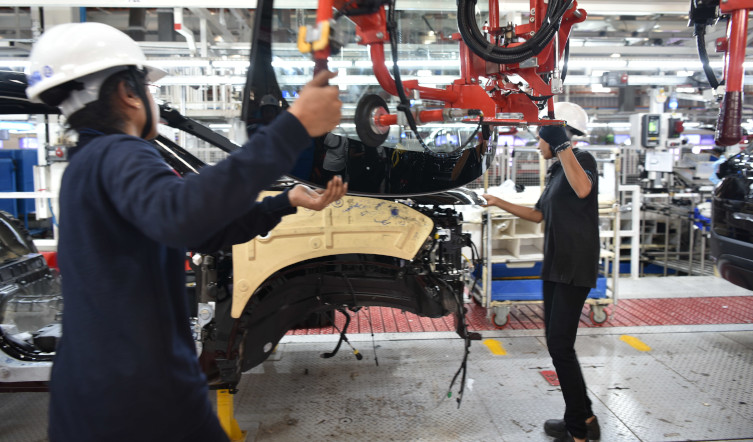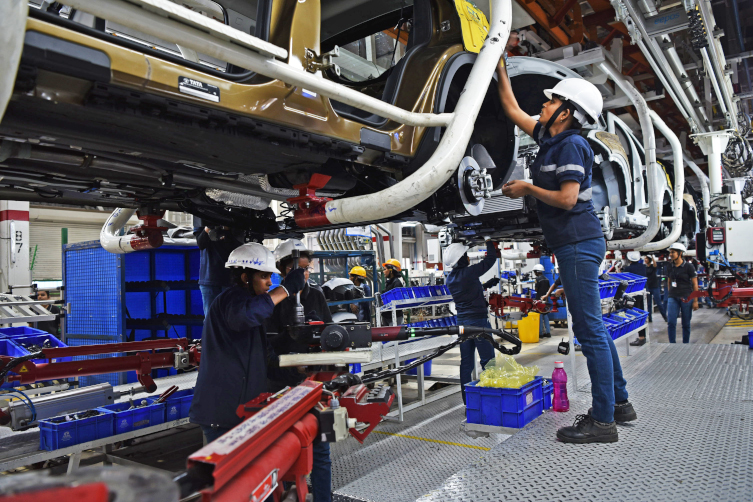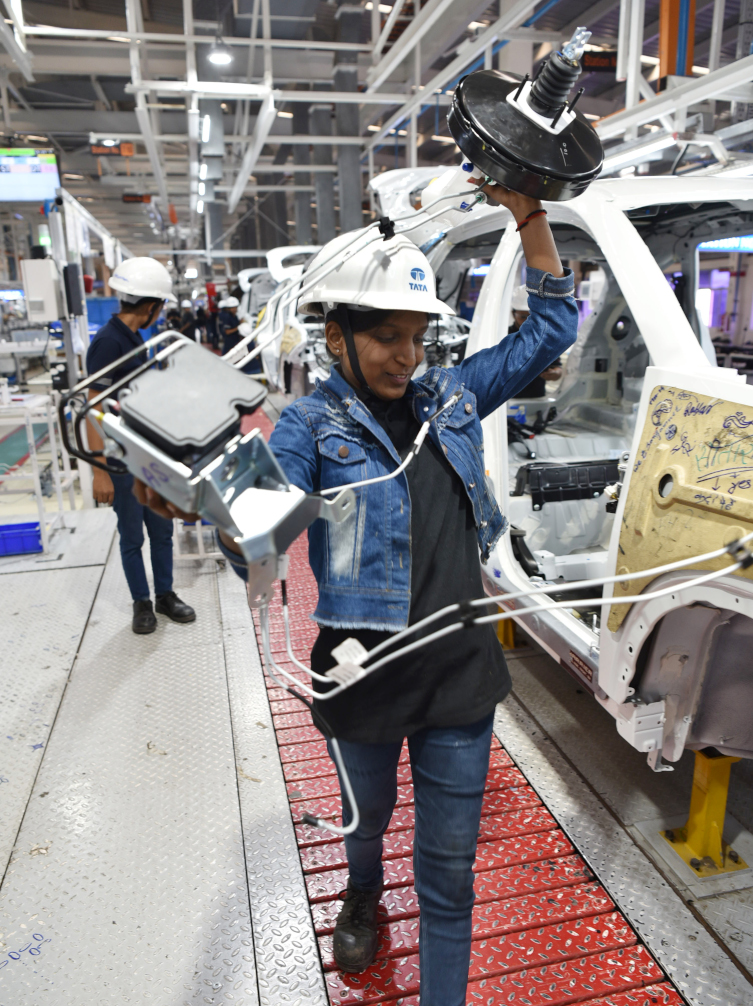 Beyond design and structure, Tata Motors also invested in bringing about infrastructural changes like the building of women-friendly washrooms, focusing on health and nutrition by providing balanced, wholesome meals and addressing safety concerns with a door-to-door pick up and drop facility. Initially, a company appointed special task force also helped with finding feasible accommodation for the women, many of whom were new to the city.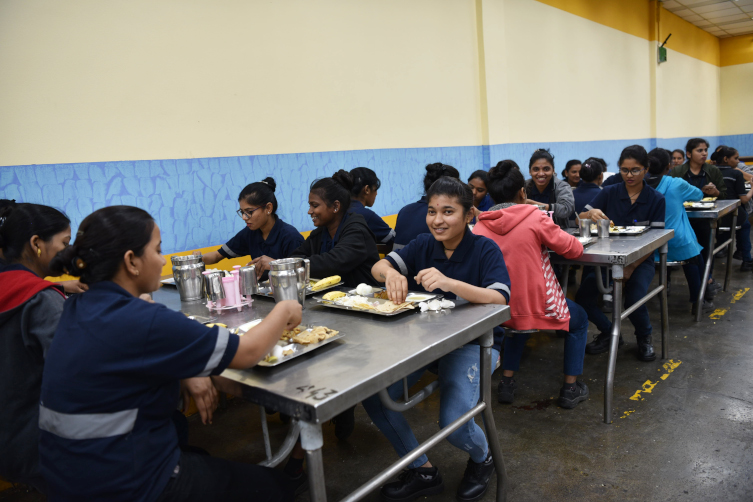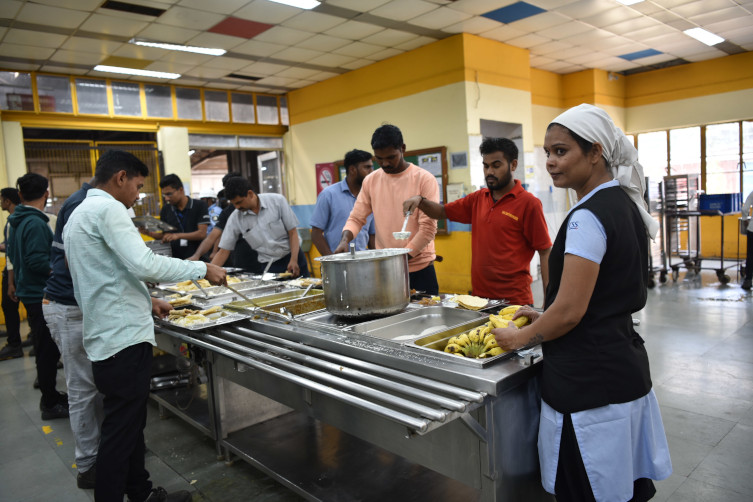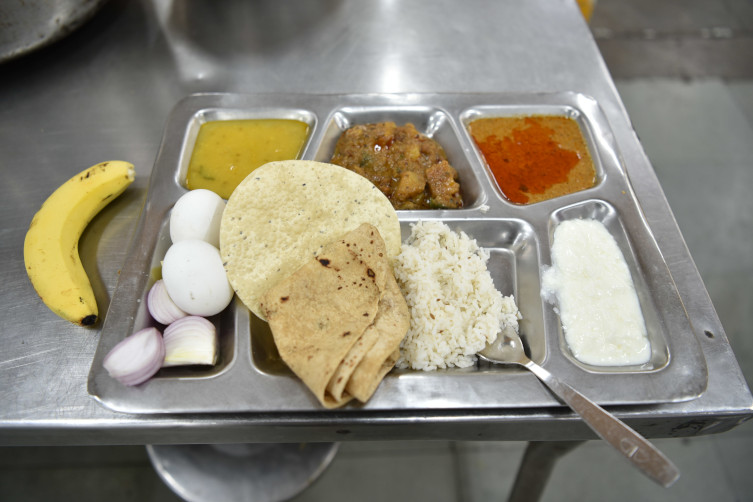 When Tata Motors set out to build an all-women's assembly line, they really went the whole mile. From women as security personnel to employee relations managers, the company has succeeded in creating an eco-system that full supports its women workforce.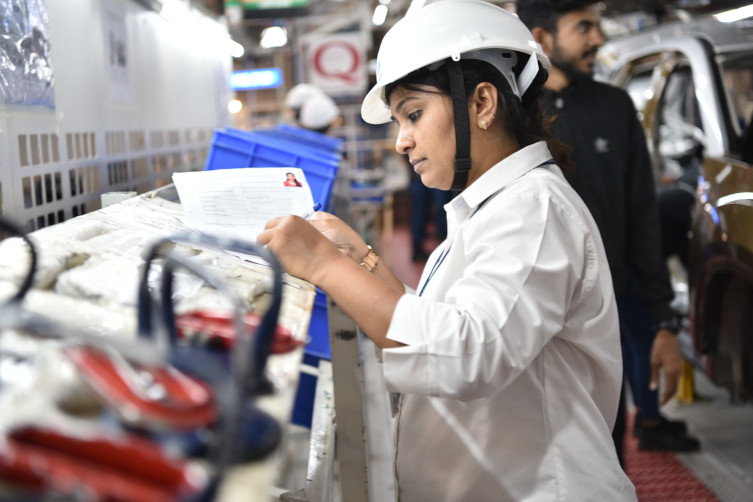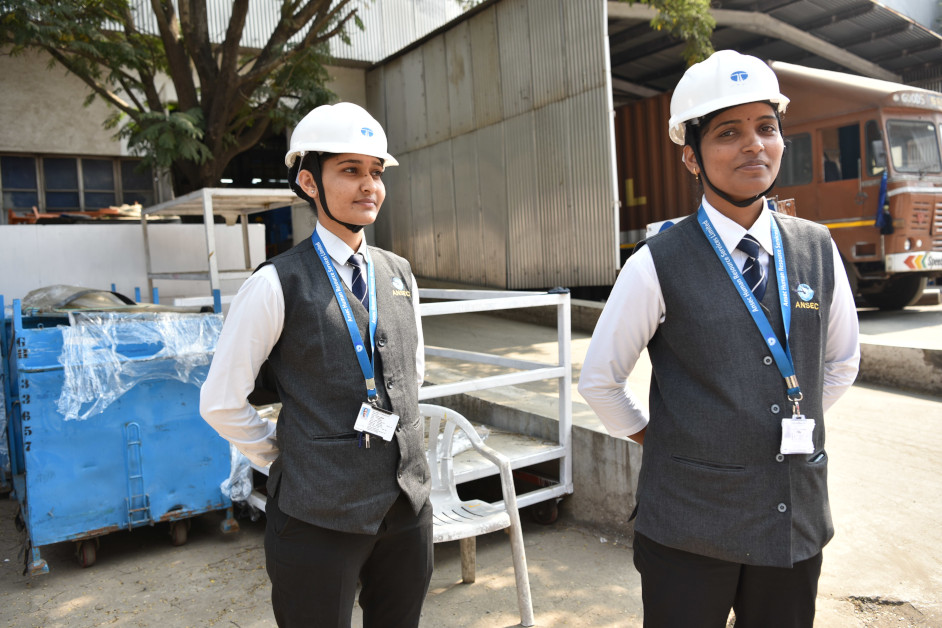 Women working together while sharing a bond of sisterhood and community also imbibe values of Japanese philosophies – Kaizen or continuous improvement and the 5s system of sort, set in order, shine, standardise and sustain, that the company encourages its employees to apply in their daily working lives.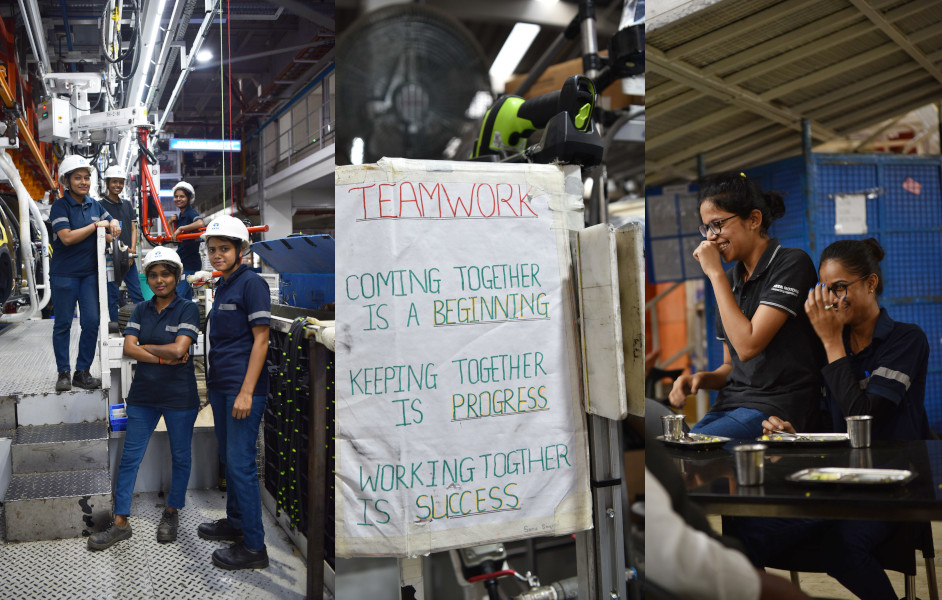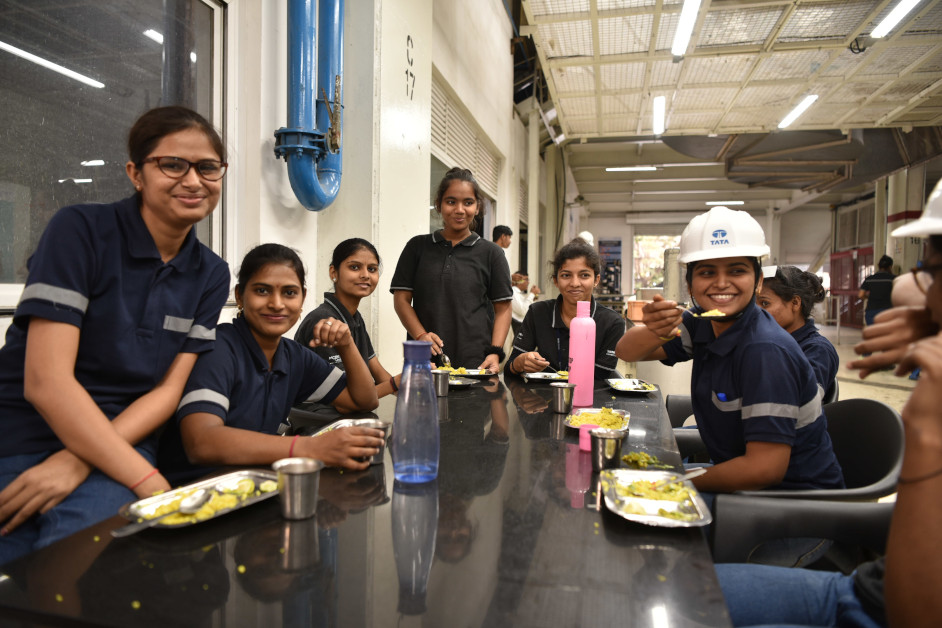 In February 2023, the very first batch of 80 women employees graduated with the Tata Motors' 'Earn and Learn' programme, holding true the TCF-2 motto – "Yes, we can!".  
Images & text by Tejal Pandey