May 2018 | 1078 words | 4-minute read
When the earliest settlers arrived in what was then Sakchi in 1908, they were lured by the idea of making a home in a city yet to be created. The idea of present-day Jamshedpur started of course with the setting up of the Tata Steel Plant.
But the creation of a living, thriving township slowly evolved with the influx of professionals and workers from different parts of the country. Moneylenders, artisans, young men, and women looking to start a new life moved here, invited by the company to be a part of this dream that Jamshetji Nusserwanji Tata had seen and his successors Sir Dorabji, Sir Ratan and RD Tata would turn into a reality.
Jamshedpur faces constant challenges of maintaining a balance between man, machine and nature. Right from the onset, Jamshedpur — India's first planned city, was laid out according to the founder, JN Tata's idea of a town with 'wide streets planted with shady trees…plenty of space for lawns and gardens.' One, where open spaces for recreation and sports along with parks, could compensate for any damage done to the environment.
Domuhani
The story of Jamshedpur in a way starts with Domuhani - the confluence of the rivers Subarnarekha and Kharkal. The conflux point was, perhaps, a crucial factor in geologist PN Bose proposing the building of the steel plant in the area surrounding it. Domuhani today is a popular geographical and cultural landmark.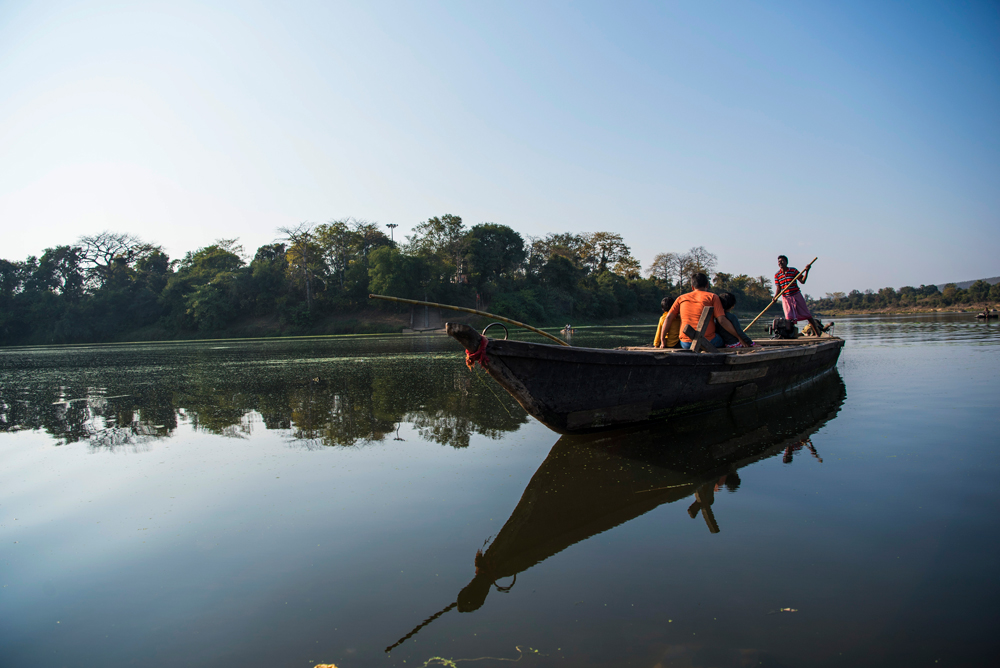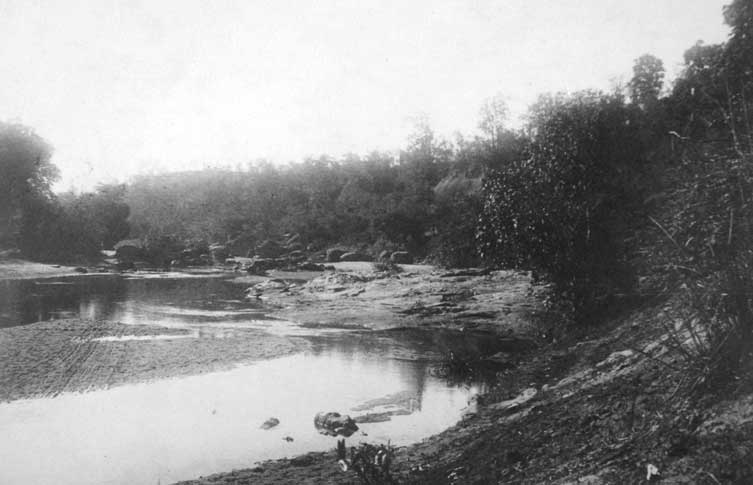 From Town Services to JUSCO
Town Services was formed in 1919, which later became the Town Division, is today Jamshedpur Utilities and Services Company Ltd. or JUSCO.
Formed in 2003-04, JUSCO manages all the infrastructural requirements in the command area or the leased area under Tata Steel Limited (TSL). Though the non-leased areas (86 bastis and various bagans, or former agricultural lands) come under the Bihar government and are managed by the Jamshedpur Notified Area Committee (JNAC), the two often collaborate on various activities.
Referring to JUSCO as a "private municipal corporation," in the way it functions, Rajesh Rajan, head of corporate communications at JUSCO, explains how it was set up "primarily to provide services in the non-leased areas as a business proposition, as a self-sustained entity", to replace what was earlier deficit business for the company, restricted to the leased areas only.

Over the years, JUSCO has initiated several interesting projects which include:
A centralized complaint management system called as the JUSCO Sahyog Kendra (2004) that efficiently fixes issues raised by customers through a common number;

The zero liquid discharge initiative (2014-18) that treats all sewage water so every drop drawn from the rivers is utilized to the optimum (hence reducing the total consumption);

The rainwater harvesting (2007-present) initiative where harvested water is used for various school, office and home sanitation purposes;

The LED street lights initiative which has reduced power consumption in public spaces by 50-70%

The solid waste management program (2016) that promotes social entrepreneurship amongst the specially identified door-to-door waste pickers, providing them with a means for a sustainable livelihood;

Roads made from plastic which will last for generations to come, biogas technology;

The Low Range Wide Area Network (LORAWAN) which use special sensor-fitted devices to keep a constant check on the quality of water in the city;
and other smart city initiatives by JUSCO have led Jamshedpur to emerge as one of the cleanest, infrastructurally rich and modern cities in the country.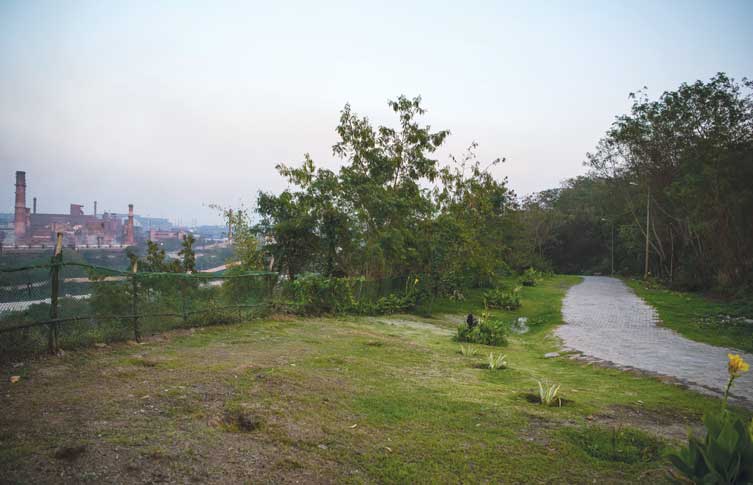 The Muck Dump at Jugsalai was another such transformative initiative. What right up to 2011 was used as slag and fly ash pit is today an Eco Park, with vegetation, plants and exotic flowers that attract biodiversity of all kinds.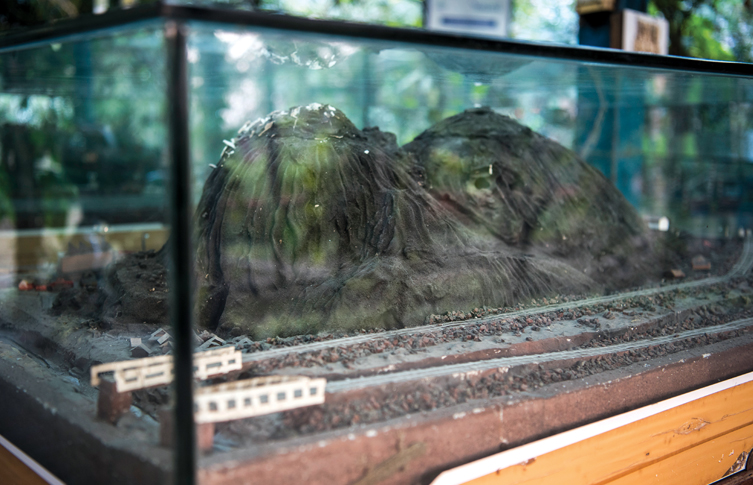 Other special features include artificial ponds, bonsai gardens, a patch for medicinal plants and solar panels.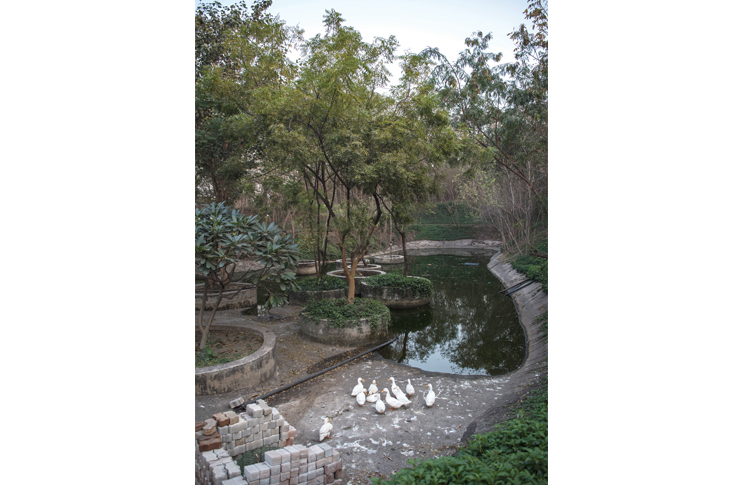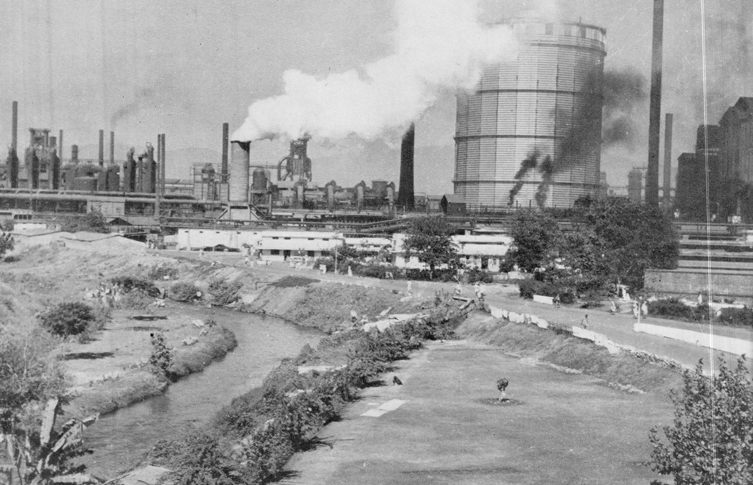 The Steel Works
From the production of its first ingot of steel in 1912 to today producing 13 million tonnes annually, Tata Steel remains India's largest steel producing company. Over the course of time, with this rapid progress in production, the company itself has undergone various changes, especially in terms of technology. Head of Operations at Blast Furnace I, GSR Murthy, informs us that by 1990 newer furnaces were brought in to replace the older ones and by the year 2000, the facilities were fully automated.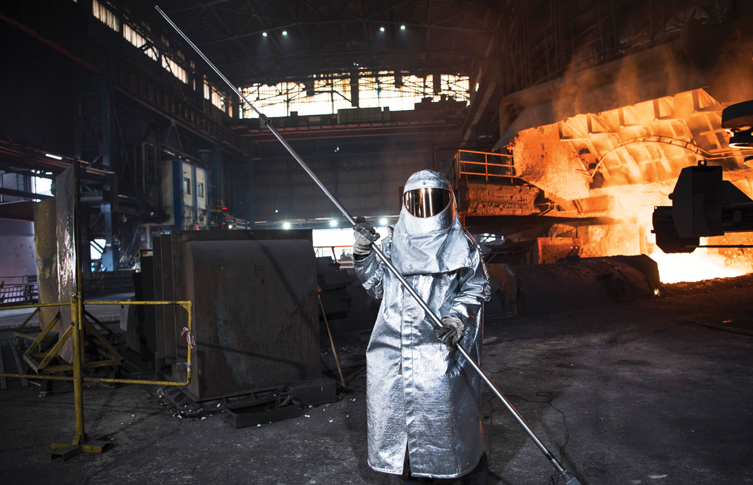 Today a fair share of the work within the plant is mechanized and carried out by centrally controlled units (image on right). The company which once employed close to 60,000 people within Jamshedpur and its surrounding mines, today employs just about 80,000 odd personnel globally. Complete automation also affected the quality of workers, drawing in a more educated lot that could cope with the know-how of constantly evolving technology.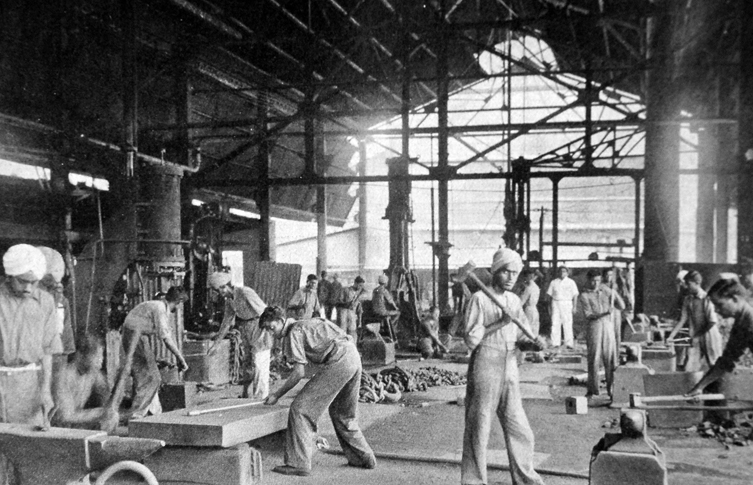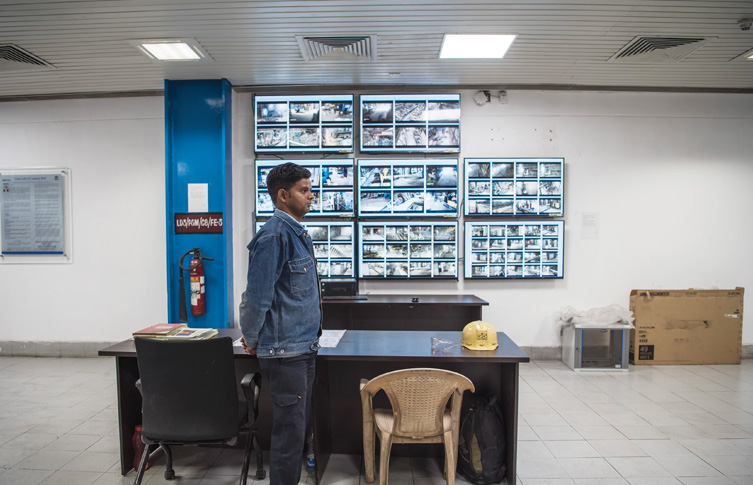 Tata Main Hospital (TMH)
The Tata Main Hospital (TMH) was started in 1918 as a small hut-like structure to provided medical assistance. Today, with 101 years behind it, TMH is really the grand old ladies of all hospitals in Jamshedpur.
As a 1000-bed tertiary care (super specialty) facility, with up to date ICU, CCU and burn care units, TMH, states Dr KP Dubey, Chief of Medical Indoor Sciences and Ex-HOD ENT, is second to none when it comes to the best hospitals in the country.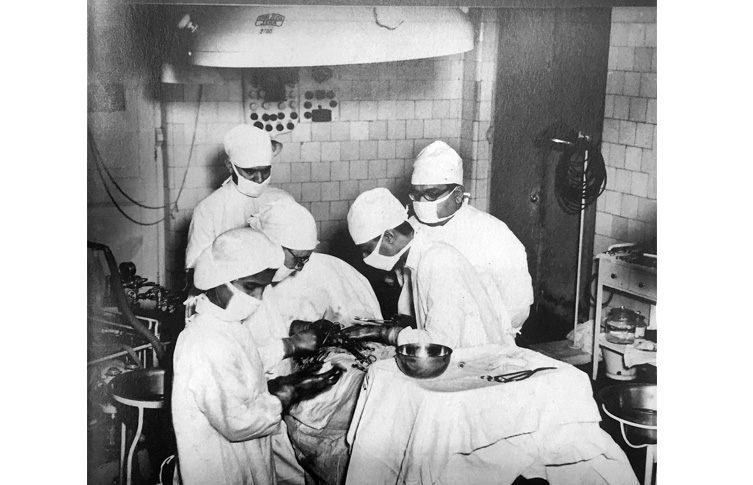 Dr Dubey, who has seen it grow from a secondary care hospital most cherishes "the basic ethics and the family feeling, which has not changed much," where the staff goes out of its way to help patients.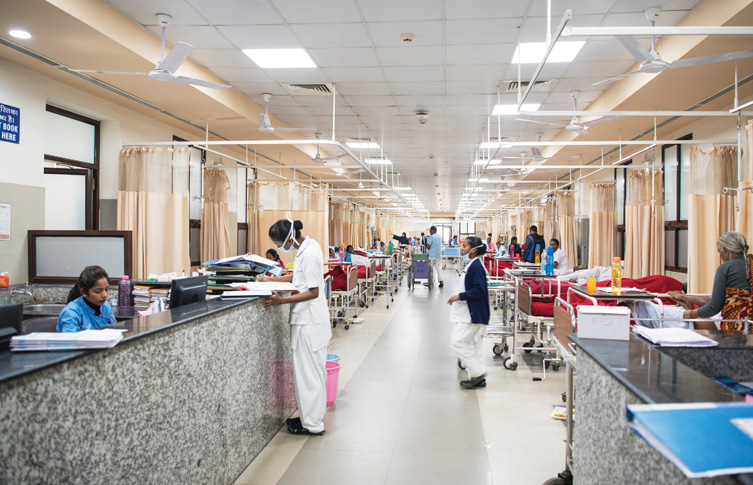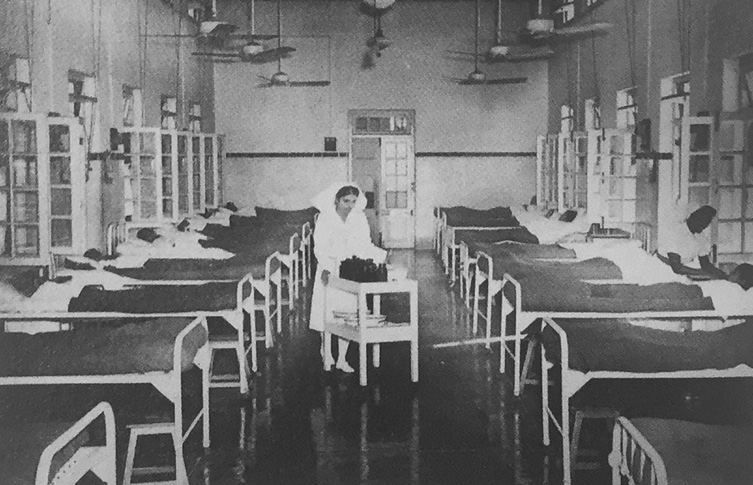 Tata Steel employees and their families benefit greatly from the free of charge personal attention and care, all under one roof. Outsiders too, says Dr Dubey, can avail of the services at comparatively lower rates in comparison to other hospitals.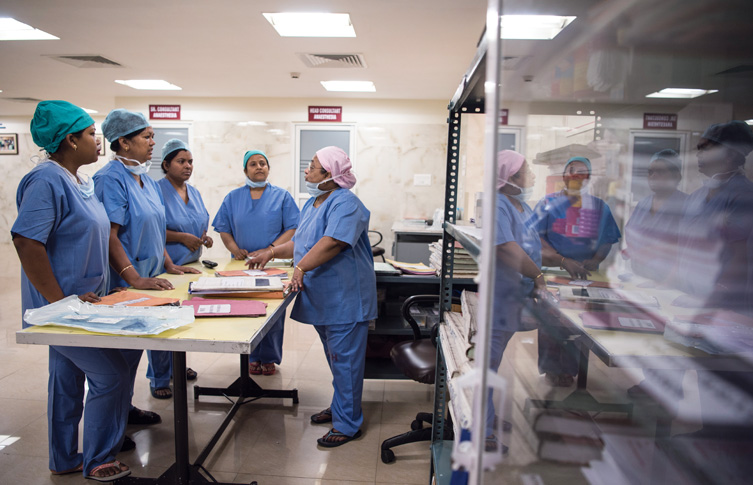 Regular training programs, supported financially by Tata Steel for both doctors and HODs, are held periodically to help accelerate growth and learning. 
This is the first in a three-part series.

Photos and text by Tejal Pandey. Heritage images courtesy Tata Steel and Tata Central Archives.